OMIClear has launched the clearing and settlement service for Power Derivatives Contracts traded in OMIP Derivatives Market on July 3rd, 2006. Since this date the power products portfolio that can be registered in OMIClear CCP has been increasing and extended to a wide variety of products, such as:
Different instrument groups: Futures, Forwards, Swaps, Options on Futures;
Different settlement types: financial power contracts that settle against a spot index and physical power contracts (besides the financial component comprise the OMIClear's positions notification to the Iberian power spot market);
Different types of spot indexes against which contracts settle in the delivery period: Spanish index (SPEL Base, SPEL Peak and SPEL Solar); Portuguese index (PTEL Base and PTEL Peak); French index (FREL Base); Germany Index (DEEL Base); price differences between Portugal and Spain (IFTR P-E Base) and price differences between Spain and Portugal (IFTR E-P Base);
Different underlyings in terms of area zone: Iberian products (Portugal and Spain) and non-Iberian products (France and Germany);
Several load shapes: baseload, peak load, solar;
Wide set of contract maturity types: days, weekends, weeks, months, quarters and years;
Ample forward curve: from the day-ahead (D+1) until the 10th year ahead (Y+10);
Two minimal tick volumes: 1MW and 0,1 MW ("mini" contracts);
Different cash settlement frequencies: daily (Futures) or monthly (Swaps and Forwards);
Cascading feature (years into quarters and quarters into months).
Currently the following Power Derivatives Contracts are eligible for clearing and settlement in OMIClear: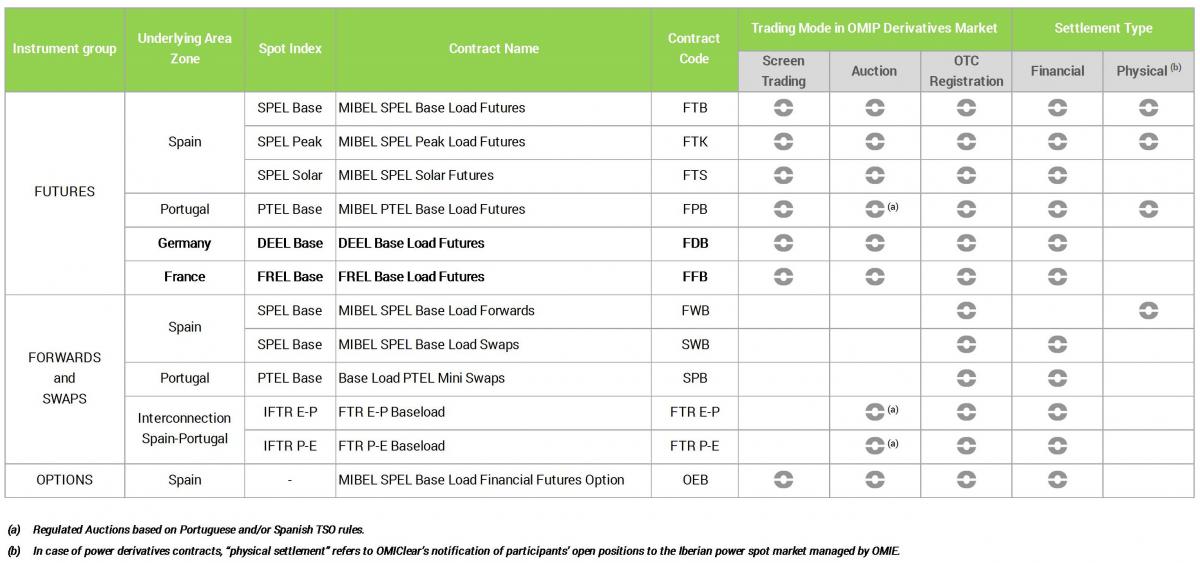 To see the detailed contract specifications of each of the above mentioned products please download the respective General Contractual Terms.
The type of cash settlements and margins applicable to these derivatives contracts across their lifecycle (during Trading Period and Delivery Period) are summarized in the following table: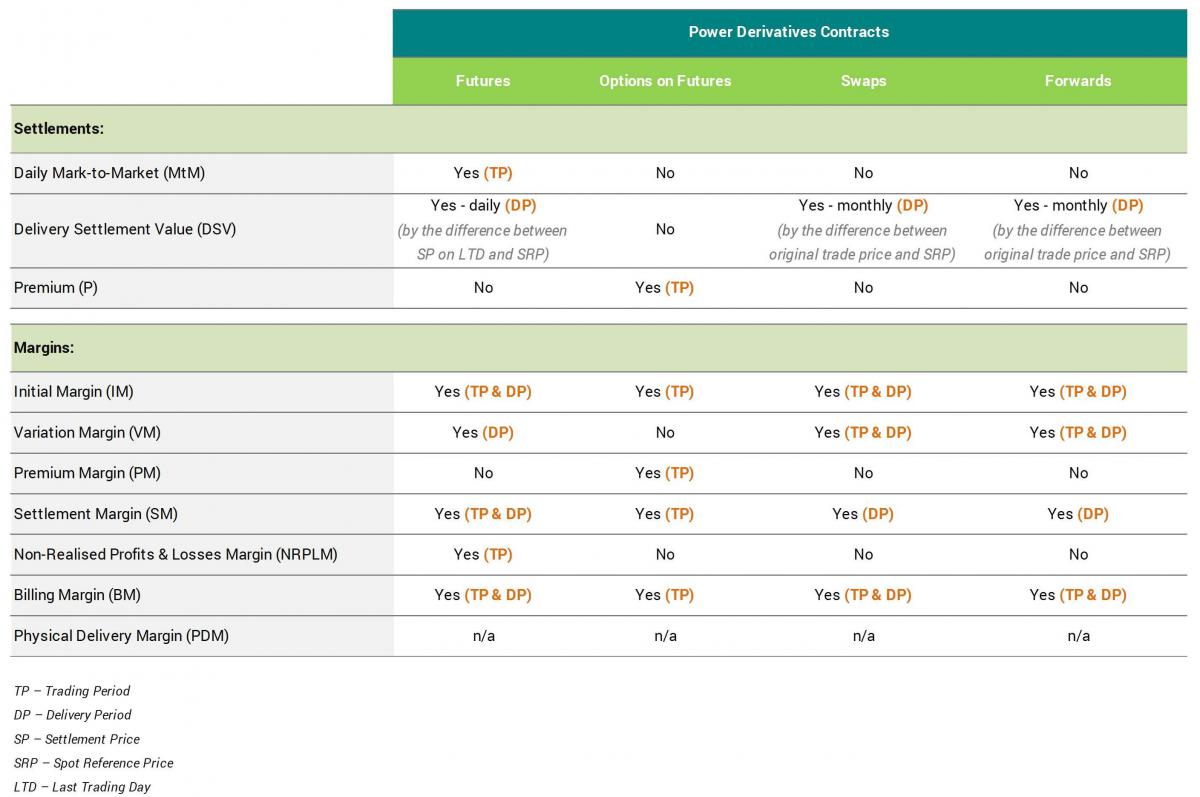 For further details on the margin model, please see Risk model > Margin model.